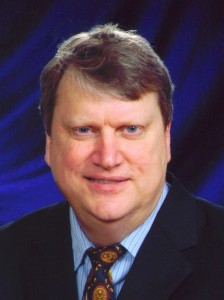 Raymond Horton (b. 1952, Jeffersontown, KY) retired in 2014 after 45 years as Bass Trombonist of The Louisville Orchestra, having been a member since joining in 1971 at the age of 18.
Besides playing on some 175 recorded orchestral works on the Louisville Orchestra First Edition Recordings Series, Ray made five solo appearances with The Louisville Orchestra, ranging from performances of virtuoso Sousa-era euphonium solos to a performance on the LO's "New Dimension" series of Jacob Druckman's "Animus I" for trombone and electronic tape.
Ray is also a composer and arranger and has had several compositions and arrangements premiered by The Louisville  Orchestra. One of these, Make Gentle the Life of This World, using the historic 1968 speech by Senator Robert Kennedy in Indianapolis on the night of the assassination of Dr. Martin Luther King, Jr., was premiered by the LO on educational concerts in 2007, and went on to be awarded a "Special Judge's Citation" by The 2012 American Prize in Composition: Orchestra Division (Professional).
He also serves as Minister of Music at Edwardsville United Methodist Church in Georgetown, Indiana. Ray plans to devote his time following life in the LO full-time to composition and arranging.  He lives in southern Indiana with his wife Terry. They have three grown children and a seven-year old grandson.