Side-by-side
Each spring, the SSO invites the most talented of the youth orchestra members to participate in a "side-by-side" concert, to give them the experience of an adult orchestra, showcase their rising talent, and bring them recognition for their musical achievement. Members of the Harford Youth Orchestra and the All-County Orchestra are invited on alternate years. Invitations are extended based on placement at audition for those orchestras.
Community College Credit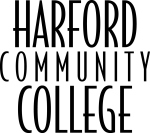 Fine Arts students at Harford Community College (HCC) and at the Community College of Baltimore County (CCBC) may receive a great educational experience as well as college credit for their participation in SSO orchestra rehearsals and performances.
Band Together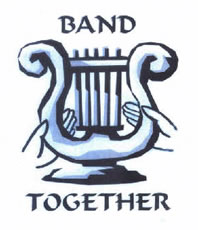 Several years ago the music director of Harford County Public Schools performed an experiment in six elementary schools to see if pulling a child out of a Language Arts class once a week for music lessons, negatively impacted their grades. One of the schools chosen had children whose families could not afford an instrument, so the director put out a call for unused instruments which were then reconditioned and placed with the children of that school. The experiment concluded that there was no negative impact in five of the schools, but there was a extraordinary result in the school with the placed instruments. Those children surpassed their peers at the end of the year in all subjects, not just in Language Arts. With this inspirational result, Band Together was born.
Since then, Band Together has placed over 300 instruments in the hands of interested students in grades 4 – 12. This program supports diversity in the arts as many of the recipient students attend Chapter 1 schools along the Route 40 corridor in Harford County. The internet is full of research that shows that music making has a positive effect on academic achievement and we are convinced that this safe, positive, social environment is what is needed for some children to keep them in school. We are seeing county-wide youth orchestras benefit from this type of attention. The SSO hopes that Harford County keeps music instruction and all arts programs a priority in our schools.
Used instruments in any condition are accepted at every SSO concert. When you donate an instrument or funds to this 501(c)3 non-profit organization, you will receive a receipt for tax deduction purposes as well as the satisfaction of having made a difference in the life of a child.
Judith L Famous Music Fund

The Judith L. Famous Music Fund, in honor of Judi Famous and managed by Emory Methodist Church, makes grants to help defray the cost of private music lessons, instrument rental or purchase, or summer camp tuition. To date, the fund has provided over $10,000 to Harford County students. For information about the fund, contact Emory United Methodist Church in Street, MD.