42nd Season
Listed are the five concerts in the SSO concert series. Concerts #1, 2, 3, and 4 are available as a subscription series and are performed at Bel Air High School. Concert #5 is a free concert presented al fresco at the Humbert Memorial Band Shell.
Concert #1 | October 13, 2018 at 7:30 PM

Pre-concert lecture to begin at 6:45 pm.
Sheldon Bair – Conductor
David Bond – Guest Conductor
Otto Nicolai – Overture to "The Merry Wives of Windsor"
Ludwig van Beethoven – Symphony No. 1 in C Major, Op. 21
Megan DiGeorgio – These are the Generations premiere
Leonard Bernstein – Three Dance Episodes from "On the Town"
Leonard Bernstein – "West Side Story" Selection for Orchestra
The SSO's season opens on Saturday, October 13th with a concert that celebrates the Bernstein Centenary.  Leonard Bernstein (1918-1990) was one of the greatest and most influential musicians of the last century.   He had strong ties with many cities, most notably New York City and Vienna.  The SSO will begin the concert with Otto Nicolai's popular Overture to his opera "The Merry Wives of Windsor".  Nicolai is best known, however, for being a founding member of the famous Vienna Philharmonic Orchestra in 1842, an orchestra that Bernstein conducted many times.  Beethoven's First Symphony was recorded twice by Bernstein – once with the New York Philharmonic and once with the Vienna Philharmonic.   It is a groundbreaking symphony that begins on a unique chord and has no slow movement.  The concert's 2nd half will begin with Harford County native composer Megan DiGeorgio's new work "Generations" which will be conducted by her fiancé David Bond.  Bernstein encouraged young composers and often performed their works.  The concert will conclude with orchestral selections from Bernstein's shows "On the Town" and "West Side Story", both for and about New York City!
Concert #2 | December 8, 2018 at 7:30 PM

Pre-concert lecture to begin at 6:45 pm.
Sheldon Bair – Conductor
Sara Magill – Harp
Larry Noto – Narrator
Jesse Ayers – Fanfare and Carol for Christmas (on Joy to the World)
Jonathan Graybill – A Winter Celebration, premiere
Irving Berlin/arr. Bruce Chase – White Christmas
Arnold Kirshenbaum – Festival of Lights Medley, premiere
David Newman and Stephen Flaherty/arr. Custer – "Anastasia" Medley
Handel – Harp Concerto in B-flat Op. 4, No. 6
Handel – Concerto a due Cori – Selections (Overture and Allegro –  "And the Glory of the Lord")
Robert Bauerle – Fanfare on Emmanuel
Mel Torme/arr. Robert Lowden – Christmas Song ("Chestnuts Roasting on an Open Fire")
Randol Bass – 'Twas the Night Before Christmas, narrated  by Larry Noto
Sheldon Bair – Christmas Sing Along
Music for a Festive Season is the title of the SSO's ever-popular Holiday Concert, which will be performed on Saturday, December 8th.  The concert will contain many popular Christmas-time tunes, plus Bel Air native, harpist Sara Magill, will join us for Handel's wonderful Harp Concerto in B-flat Major!  The concert will include such well-known pieces as Berlin's "White Christmas" and Torme's "Christmas Song" ("Chestnuts roasting on an open fire").  Larry Noto will narrate "The Night Before Christmas" and the audience will have two chances to sing along with the SSO!
Concert #3 | March 9, 2019 at 7:30 PM

Pre-concert lecture to begin at 6:45 pm.
Sheldon Bair – Conductor
Doris Reinhardt – Flute
David Osbon – Dearly Ransomed Soul, premiere
J. S. Bach – Orchestral Suite No. 2 in B Minor
Johannes Brahms – Symphony No. 4 in E Minor, Op. 98
The SSO's Late Winter Concert, Saturday, March 9th, entitled Night Reflections, will include two stalwarts of the orchestral repertoire: the SSO's principal flutist Doris Reinhardt will perform JS Bach's magnificent Second Orchestral Suite with the orchestra on the concert's first half, and then Brahms's wonderful and moving 4th Symphony will end the concert. The concert will open with English composer David Osbon's new work "Dearly Ransomed Soul" which is a nocturne.  Osbon had the SSO in mind while composing it!
Link to video of the March performance recorded by the Harford Cable Network
Concert #4 | May 18, 2019 at 7:30 PM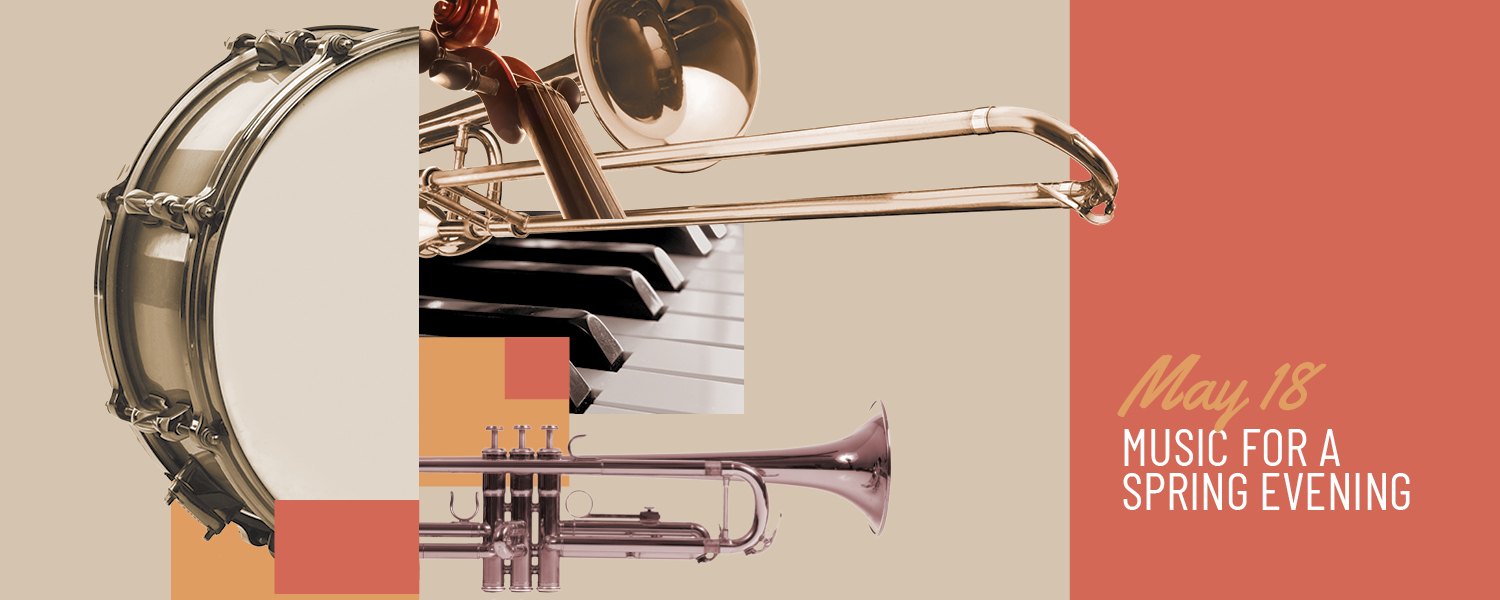 Pre-concert lecture to begin at 6:45 pm.
Sheldon Bair – Conductor
Kara Iwanowski – Piano
Vivian Adelberg Rudow – Fanfare for My Hero, premiere
Franz Schubert – Rosamunde Overture, D. 644
William Grant Still – Archaic Ritual
Dmitri Shostakovich – Piano Concerto No. 2, Op. 102
Leo Delibes – Pizzicato and Procession of the Bacchus from "Sylvia"
The SSO's Spring Concert on Saturday, May 18, is entitled Music for a Spring Evening. Maestro Bair has chosen many gems for this concert, including a few works he has wanted to present to Harford County audiences for some years.  The SSO will perform, for the first time, late classical composer Franz Schubert's "Rosamunde Overture", and French romantic composer Leo Delibes' music from his ballet Sylvia, which concertgoers are sure to recognize.  In addition, Baltimore composer Vivian Adelberg Rudow will join us for her Fanfare for My Hero in the Pinstriped Suit!  The SSO has had a long association with the music of African-American composer William Grant Still, one of the great composers of the last century.  The Orchestra will return to his "Archaic Ritual" which it performed in the 1990's.  Sensational young pianist Kara Iwanowski will join the orchestra for Dmitri Shostakovich's 2nd Piano Concerto, which was written for the composer's son upon his graduation from secondary school.  This is also our annual Side-by-Side concert at which talented high school students will perform with the SSO members on stage.
Concert #5 – Free Bel Air Summer Concert Series| June 2, 2019 at 7:00PM | Humbert Memorial Band Shell
Community of Hope Opioid Addiction Awareness Event
Star Spangled Banner
Rudow – Fanfare for My Hero
Schubert – Rosamunde Overture
Benny Russell – Steal Away
Delibes – Sylvia selections
Still – movement 3 from Archaic Ritual
Rush – Spirit of America
Williams – Star Wars New Hope
Anastasia
Elgar – Pomp and Circumstance #4
Concert Locations:
Bel Air High School
100 Heighe Street
Bel Air, MD
Humbert Memorial Band Shell
127 Lee Way
Bel Air, MD 21014