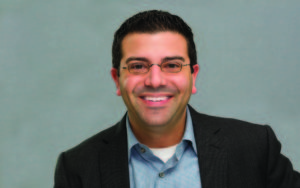 After Larry's father, Music Land founder Joe Noto, passed away in May 2015, Larry left his career in marketing to take over the store and keep his father's legacy alive. Larry most recently served as Director of Marketing and Communications for the National Aquarium in Baltimore's famous Inner Harbor. Before that, he was Director of Marketing for Harbor Magic Hotels and Travel Media Manager for Visit Baltimore.
Noto is also a stand-up comedian on the side who has opened for such major headliners as Brad Garrett, Lewis Black, Richard Lewis, Paui Reiser, Brian Regan and many others. He's the author of the book "The Opening Act: Comedy, Life and the Desperate Pursuit of Happiness" cowritten by author and long-time Sun columnist Kevin Cowherd and a recipient of an EMMY Nomination by the Baltimore/DC chapter of the National Association of Academy Arts and Sciences for his work on WMAR-TV's Rodrick's for Breakfast show.
Larry currently serves on the board for The Maryland Center for the Performing Arts, Harford County Arts and Culture Advisory Board and Scottfield Theatre Company.