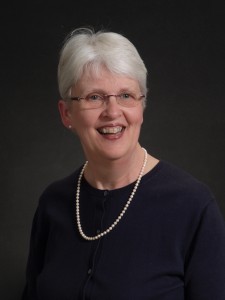 Name: 
​Barbara Hill
Instrument: ​cello
Why I Joined 
SSO
:  ​My last child left for college and I wasn't going to sit home with "empty nest syndrome".  I had played string bass through high school, but always wanted to play the cello.  I took up cello at age 42 and was ready to spread my wings in a new adventure and so I joined the 
SSO
.
Occupation:  ​ Nurse educator ​after completing 35 year of clinical practice as an RN.
Notable Achievements: ​  Remembering patients at the local hospital saying to me (their nurse for the day), "I just saw you playing in the Susquehanna Symphony orchestra on the TV".
​
What is the funniest thing that happened to you in the SSO? 
One of the funniest things that happened as a member of the 
SSO
 was when I was responsible for the "on stage" music folder.  I left one piece (4 pages of music) at home.  I forgot to load it ​in my folder ​after I practiced it prior to the concert.  I dashed off stage during the concert to find a copy just prior to playing the piece.  I accidentally grabbed a viola part which is like Greek to a cellist.  My stand partner and I faked the entire piece.  Oh my, that never happened again.
What was your first experience with the orchestra?  
The first concert I played with the 
SSO
 was "The Messiah" at the Amos center.  I was so moved that tears of joy rolled from my eyes during the last page of music and I could hardly see the music to play.  ​It is great to experience music and get to know great masterpieces from the inside out.  In other words, it is a whole new level of experience to play the music versus listen to it.
What has the orchestra experience meant to you?  
I am grateful for the opportunity to be part of this orchestra and to think I ​once ​played at Carnegie Hall with them.  None of us are the same after we experience the great opportunities we have with the 
SSO
 to grow and change​.​