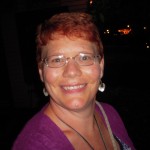 Laura Ruth Donall earned her Bachelor's of Science degree in Music Education from West Chester University, West Chester, PA, where she studied cello with Professor Eugene Klein of the Delaware Symphony. She earned her Master's in Music degree in Cello Performance from Towson State University (now Towson University), Towson, MD, while studying cello with Professor Cecylia Barczyk of the Baltimore Trio. Employed by Harford County Public Schools, she is currently the Orchestra teacher at Havre de Grace Middle and Havre de Grace Elementary Schools but has also taught in numerous schools in Harford County.
Mrs. Donall participated in the World Cello Congress III in 2000 and also performed with the TU Cello Ensemble in the Great Hall of the Kennedy Center, Washington, D.C. In the summer of 2000, along with SSO principal flutist Doris Reinhardt, she participated in the International Workshops for Chamber Music held in Graz, Austria. She has been guest conductor for the All-County Tri-County (Calvert, Charles, St. Mary's counties) High School Orchestra, Waldorf, MD. She has adjudicated high school and middle school Orchestra Festivals in Calvert and Baltimore Counties as well as Solo & Ensemble Festivals in many counties in Maryland. She has also been on the Board of Directors for the Harford Youth Orchestra as well as its Rehearsal Assistant for the last 4 years.
Mrs. Donall has a private teaching studio of young and not so young cellists from Harford and surrounding counties. Her former students have attended college while continuing to perform with the college orchestras even if not majoring in music. Several have studied music education and/or music performance, one has returned to Harford County to teach after graduating, but all continuing to enjoy playing and listening to music.
Laura has been a member of the Susquehanna Symphony Orchestra since arriving in Harford County and has been principal cellist since 1993. She is on the Board of Directors, was High School Student Liaison for 12 years, and has been Librarian since 2006.
Mrs. Donall is an active member of Grace United Methodist Church, Aberdeen, MD, participating in the Chancel (Sanctuary) Choir and Carillons (Handbell) Choir. She is also the proud "mom" to two Standard Poodles, Napoleon and Bentley, as well as being "Tia Laura" to three nieces and three nephews.