See Sheldon make his favorite Lemon Potatoes!

The SSO Cookbook includes a wide array of recipes from breakfast to appetizers and desserts. There's sure to be something for everyone to enjoy. These recipes are from our musicians and maestro, Sheldon Bair. We know cooking brings people together just like music, so we thank you for inviting us into your kitchen to share some of our family recipes.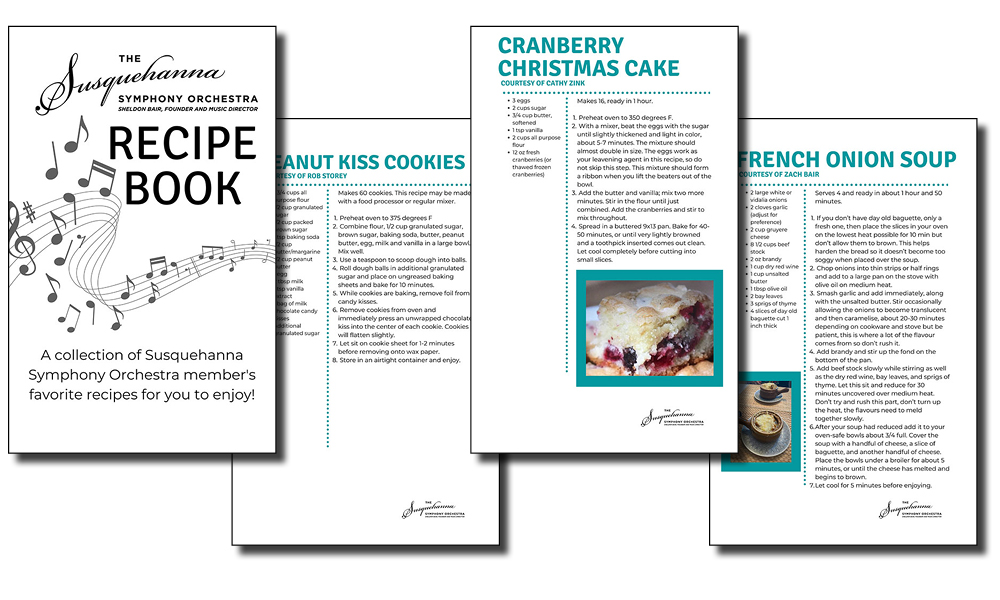 Find your new favorite recipes like Bair BBQ Sauces, Posh Squash, Crab Cakes and more! Our maestro, Sheldon Bair, will also be adding videos of him making some of the recipes, so check back often!
Please fill out the form below to download your copy of the SSO Recipe Book.