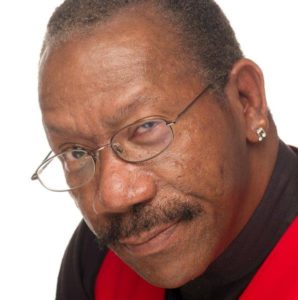 Terry Trouyet, a 43-year radio broadcast veteran, is currently the Operations Manager at radio station WHFC-FM. A well-known voice in the Baltimore market, he has worked with both commercial and noncommercial stations. Including local news anchor for the Tom Joyner Show and other Metro Traffic Network affiliates.
A Baltimore native, Terry was Operations Manager for WVIE-AM for 10 years. He was Assistant General Manager, Director of Broadcast Operations and Chief Operator for WJHU-FM, Johns Hopkins University for 6 years. He was Director of Community Affairs for the American Radio Systems Baltimore cluster for 3 years. He was directly responsible for producing public affairs programming for stations WQSR-FM, WWMX-FM, WOCT-FM, WBGR-AM and WBMD-AM.
For 3 years he was local news anchor for NPR's Weekend Edition and contributed news stories and interviews to the Washington headquarters of National Public Radio. He was voted one of the top public radio Program Directors in the nation and served on the National Board of the Public Radio Program Directors.
Terry began his career in 1973 at WBJC, the FM radio station of the Baltimore Community College, which he attended following military service. He then worked part time at Towson University's radio station, while earning his bachelor's degree there. He has worked at a number of local stations including urban stations, V103, WSID-AM and WEBB-AM, easy listening station WLIF-FM, country music station WPOC-FM, Oldies station WCBM-AM and CHR WBSB-FM, where he was an on-air talent as well as Public Affairs Director for 6 years.
Terry also worked for stations like urban giants WPDQ-AM/FM, Jacksonville as Operations and Production Director and Power 99, WUSL-FM Philadelphia.
He is a professional voiceover talent and has voiced national, regional and local commercials as well as for WNUV-TV 54 in Baltimore, the Maryland State Lottery Commission and the Washington Redskins Radio Network at WTEM-AM.
Terry continues to be a freelance voice actor, Media Consultant for various organizations in the Baltimore and Washington D.C. areas.
In addition to his radio work, Terry has served on many local boards of nonprofit organizations. Currently he serves on the Harford Cable Network Foundation.