Listed are the four concerts in the SSO subscription series plus additional special events
Concert #1
A Night in Old Vienna
October 6, 2012 at 7:30PM | Bel Air High School
A preconcert lecture on Music Therapy will be given by Tamara Zavislan from at 6:50 – 7:10.
Beethoven – Symphony No. 6 in F Major, Op, 68 "Pastoral"
Brahms – Tragic Overture, Op. 81
J. Strauss, Jr. – Du und Du Walz from "Die Fledermaus"
J. Strauss, Sr. – Radetzky March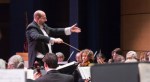 Music Director Sheldon Bair writes: For the SSO's first concert of its 36th season we have chosen music from 19th Century Vienna, the world capital of music at the time. For my son Zach's high school graduation present we visited Vienna last June and I decided it might be a good thing to continue that trip to old Vienna right here in Maryland in October! What do these composers have in common other than the Vienna of the 1800's? Their music was popular during their life, of course. Beethoven and Brahms grew up in Germany, but were drawn to the musical atmosphere in Vienna during this era. The Strauss's, father and son, were immensely popular dance orchestra leaders in their day, popularizing the waltz and also the operetta. Johann Strauss, Junior, was good friends with Brahms and the two often played cards together. Brahms was known to be a very critical musician, but he liked the popular Strauss quite a lot, along with his music! In addition, these three composers now share the same area of the Central Cemetery together, along with other composers like Schubert and Lanner.
In the Viennese suburbs there is the town of Heiligenstadt (Holy City). Beethoven often spent his summers there composing and walking the paths by the streams. This is where he got the idea for his 6th Symphony, the Pastoral, with it's movements about a walk in the country: by the brook, peasant dance, storm, and Thanksgiving at the harvest. The day Zach and I visited Heiligenstadt in June it was quite hot, so our performance of this lovely work will be quite "warm". The Brahms Overture is in a minor key but is often more heroic than tragic. The Strauss works are quite popular and the march will include audience participation!
Concert #2
Mozart & Tchaikovsky – Jazzed Up! for the Holidays
December 8, 2012 at 7:30PM | Bel Air High School
Korngold – The Snowman Overture (Guest Conductor: Brian Folus)
W.A. Mozart – Sleigh Ride
W.A. Mozart – Bassoon concerto in B-Flat Major, K. 191; Bassoonist: Phillip Kolker
Tchaikovsky / arr. Bair – December from "The Seasons"
Tchaikovsky – Russian Dance (Trepak) from "The Nutcracker"
Tchaikovsky / arr. Duke Ellington – Nutcracker Suite
arr. Folus – A Hanukah Celebration (Guest Conductor: Brian Folus)
arr. Bair – Christmas Sing Along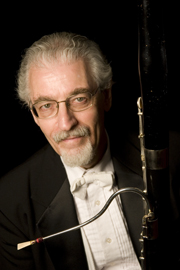 The SSO's Holiday concert is mostly built on the music of Mozart and Tchaikovsky. Mozart's late Sleigh Ride will be performed before his very early Bassoon Concerto. Former BSO musician, and Peabody professor, Phillip Kolker will join us for this delightful work! Tchaikovsky's Nutcracker and the Holiday Season are almost synonymous. The SSO will perform the popular Trepak from the original then Duke Ellington's jazzed up version of the Nutcracker Suite. The SSO has performed this work several times in the past and ever since the last performance folks at the December concerts have been requesting it.
About two years ago I asked Brian Folus for an arrangement of Hanukkah tunes and he has delivered wonderfully. A Hanukah Celebration is full of great tunes of the season arranged in a medley for the orchestra. Brian will also conduct movie composer Erich Wolfgang Korngold's The Snowman Overture. The concert will conclude with the usual Sing Along and will be fun for the entire family.
Share the joy of the season. The SSO collects toys and gifts at its holiday concert. The Aegis Empty Stocking Fund is a non-profit 501(c)3 charitable organization created to help Harford Countians during the Holidays with toys, food and clothing for each family.
Concert #3
Be-Knighted Masterworks
March 9, 2013 at 7:30PM | Bel Air High School
Sir Hamilton Harty – The Londonderry Air
Sir Malcom Arnold – Symphony No. 5, Op. 74
Sir William Walton – Touch Her Soft Lips and Part from "Henry V"
Sir Edward Elgar – Cello Concerto; Cello: Alexis Lee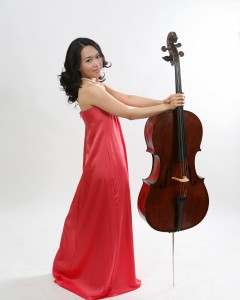 Maestro Bair has a close affinity for the music of England, especially the music of Sir Malcolm Arnold. Bair spoke at the annual Malcolm Arnold Festival in October of 2011 in Northampton, UK, prior to the performance of Arnold's Ninth Symphony. The SSO performed the US premieres of Arnold's First and Ninth Symphonies (the Ninth with Sir Malcolm in attendance in 2000) and many other works of this somewhat neglected genius. Arnold's Fifth Symphony contains one of his most heartfelt and beautiful melodies. It is about the number of musician friends he had lost by the time he wrote the piece in 1960. Arnold and Walton both composed for film. This concert contains a short movement of Walton's – Touch Her Soft Lips and Part – from the 1944 Olivier movie Henry V. Also on the program is a seldom heard Londonderry Air for strings, violin solo, and harp, by the composer Hamilton Harty, which is lovely.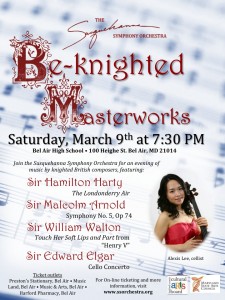 To finish out the concert the orchestra will perform Elgar's Cello Concerto which is very popular and most certainly a masterpiece! Alexis Lee will the the soloist for this wonderful work. Alexis lived in Harford County during her late elementary and middle school years, but her family moved to Pennsylvania during her high school years. Alexis performed Haydn's C Major Cello Concerto with the Orchestra a few years ago and is studying for her DMA at Boston University. It is wonderful to have her back again.
Concert #4
Benefit Chamber Concert
April 14, 2013 at 7:30PM | St. Matthew Lutheran Church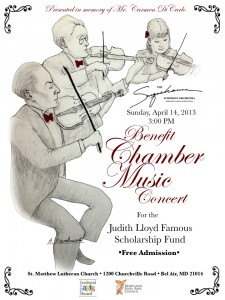 Small ensembles made up of members of the SSO come together for this annual chamber concert to raise funds for The Judith L. Famous Music Fund. Managed by Emory Methodist Church, the fund makes grants to help defray the cost of private music lessons, instrument rental or purchase, or summer camp tuition. To date, the fund has provided over $10,000 to Harford County students. For information about the fund, contact Emory United Methodist Church in Street, MD.
Concert #5
Reflections on the Civil War
May 4, 2013 at 7:30PM | Bel Air High School
6:45 – A Preconcert Lecture by Dr. James Karmel, Professor of History, Harford Community College on Civil War music: instruments, popular music, for North & South, enslaved peoples & newly-freed African-Americans.
Jerry Bilik – American Civil War Fantasy
Kermit Poling – No Sound of Trumpet nor Roll of Drum
Jay Ungar / arr. Custer – Ashokan Farewell
Ernst Bacon – Ford's Theatre (selections)
Aaron Copland – Lincoln Portrait

This concert is the annual "side-by-side" concert. the SSO welcomes Harford County's finest high school student musicians.
This July will mark the 150th Anniversary of the Battle of Gettysburg during the Civil War. It was a bloody and crucial battle – one that turned the tide for the Union Army. The orchestra will begin the concert with Jerry Bilik's American Civil War Fantasy which is a medley of popular pieces from the middle 1800's in the USA. Southern composer Kermit Poling has written a lovely work for orchestra with two narrators reading parts of speeches and letters from the soldiers during the War. No Sound of Trumpet nor Roll of Drum is a brilliant work and very moving.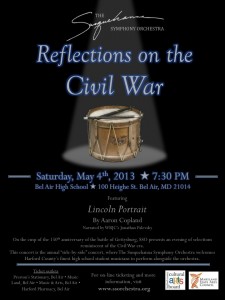 Jay Unger's Ashokan Farewell, a relatively recent work for violin solo and string orchestra, became popular when it was used in Ken Burns' series "The Civil War" shown on PBS. It is a lovely work in a Celtic style, and most memorable. American composer Ernst Bacon is not well known, but his music is lovely and well-composed. The SSO will perform several movements from his work which is about the week of Lincoln's assassination. The concert will conclude with the ever popular Lincoln Portrait by Aaron Copland. Telling the story of Lincoln's life and quoting his speeches, Copland has woven a thread of history and destiny together. WBJC on-air personality Jonathan Palevsky will narrate the work, bringing the concert to a thrilling close!
Concert #6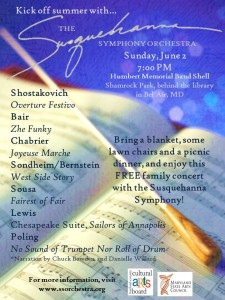 Free Bel Air Outdoor Concert
June 2, 2013 at 7:30PM | Humbert Memorial Band Shell
Kickoff the summer with the annual Bel Air Summer Concert Series. Bring a picnic and blanket and join the SSO for some tunes under the trees.